We pay special attention to the following aspects :
looks
well-being
ability to work with bulls
riding versatility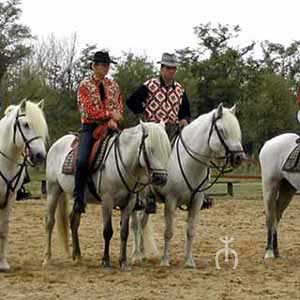 Eva & Jean-Louis MARIE.

The " Manade Mariť " is a member of the AECRC, Association of the Stockbreeders (horses) of the Camargue Breed. It is recognized by the Regional Camargue National Trust, whose main goal is to promote the Camargue breed.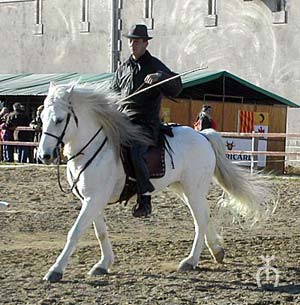 Jappelou de l'Or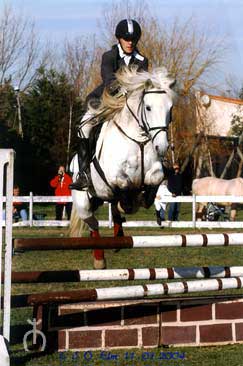 Audrey RAGON & Junior de l'Or.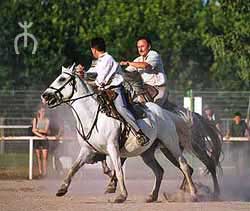 "Gardians" games : Serge & Jean-Louis.

The horses are leave or further trained for the "taurine" season" which includes many village festivals in the area!



The marking of the foals in november.